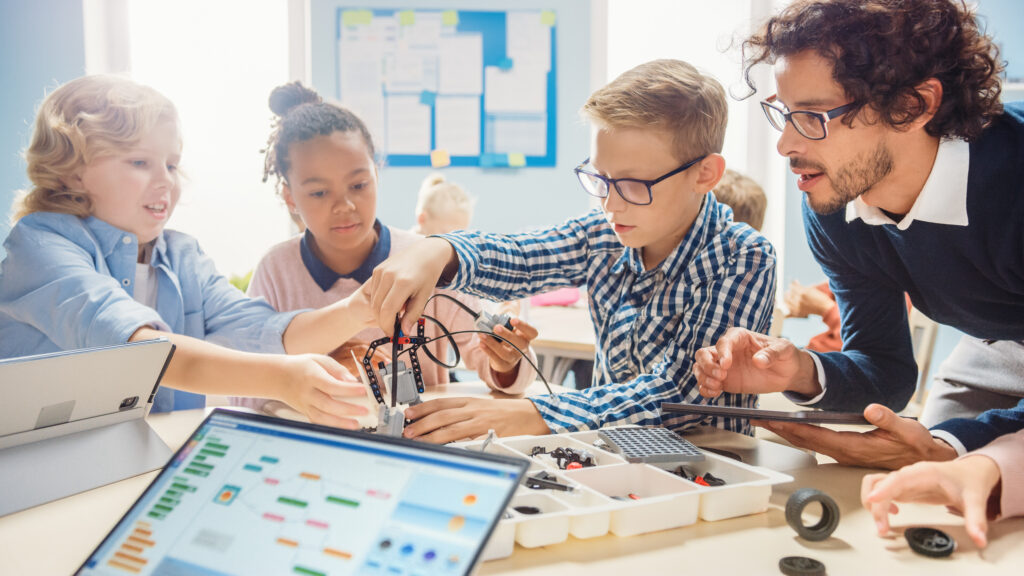 Employer: The Air Force Flight Test Museum Foundation in partnership with Edwards Air Force Base 412th Test Wing STEM Programs
Position: K-12 Teacher (3 available positions)
Location: Edwards Air Force Base
SUMMARY: The Edwards Air Force Base Flight Test Museum Foundation supports the educational and preservation efforts of the Air Force Museum, Blackbird Airpark, and the 412th Test Wing at EAFB. The Foundation is a separate entity from the museum and exists only to support these organizations.
The 412th at Edwards Air Force Base has partnered with California State University Bakersfield and California State University Northridge to develop the PRIME – Promoting Relevance and Interest in Mathematics Experiences – Summer Bridge program. The program includes the use and implementation of problem-based learning experiences to prepare students for Algebra 1. The curriculum is designed to review critical math skills through the end of 8th grade, develop competencies in these skills, and provide satisfaction and confidence in the students' abilities to succeed in 9th grade math.
Major responsibilities include:
The physical unlocking and opening of the buildings and gates
Preparing for the daily lessons
Implementing daily lessons
Facilitating group work and problem-based learning
Supporting students' development in their math skills and competencies
Oversight of the learning activities and general schedule
Oversight of the volunteers and the children attending the program
Qualifications:
Certified in K-12 education from an accredited university or college.
Responsible and dependable.
United States Citizen (BBAP is a US Air Force facility)
Understanding the importance of inspiring and engaging young minds in activity-based learning and problem solving
Enjoys working with kids


Preferred but not necessary qualifications:
Experience teaching STEM subjects in an elementary school setting.
Creative thinking.
Independent worker.
Sense of humor! (Things go wrong sometimes!)


This is a part-time contract position. 20 hours a week for May and June 2022 (8 weeks). May's hours are flexible and remote. From 06 June to 01 July 2022 the hours are 8:00-12:00 Monday-Friday on Edwards Air Force base.
A curriculum developer position is also open. Part-time, remote. flexible schedule. Beginning May 1, 2022 through July 1, 2022.
Employment Status: Part-Time / Hourly / Non-Exempt
Wage: $50 an hour
If you wish to apply for the position, please contact: Lisa Brown lbrown@flighttestmuseum.org with a resume and letter of interest.