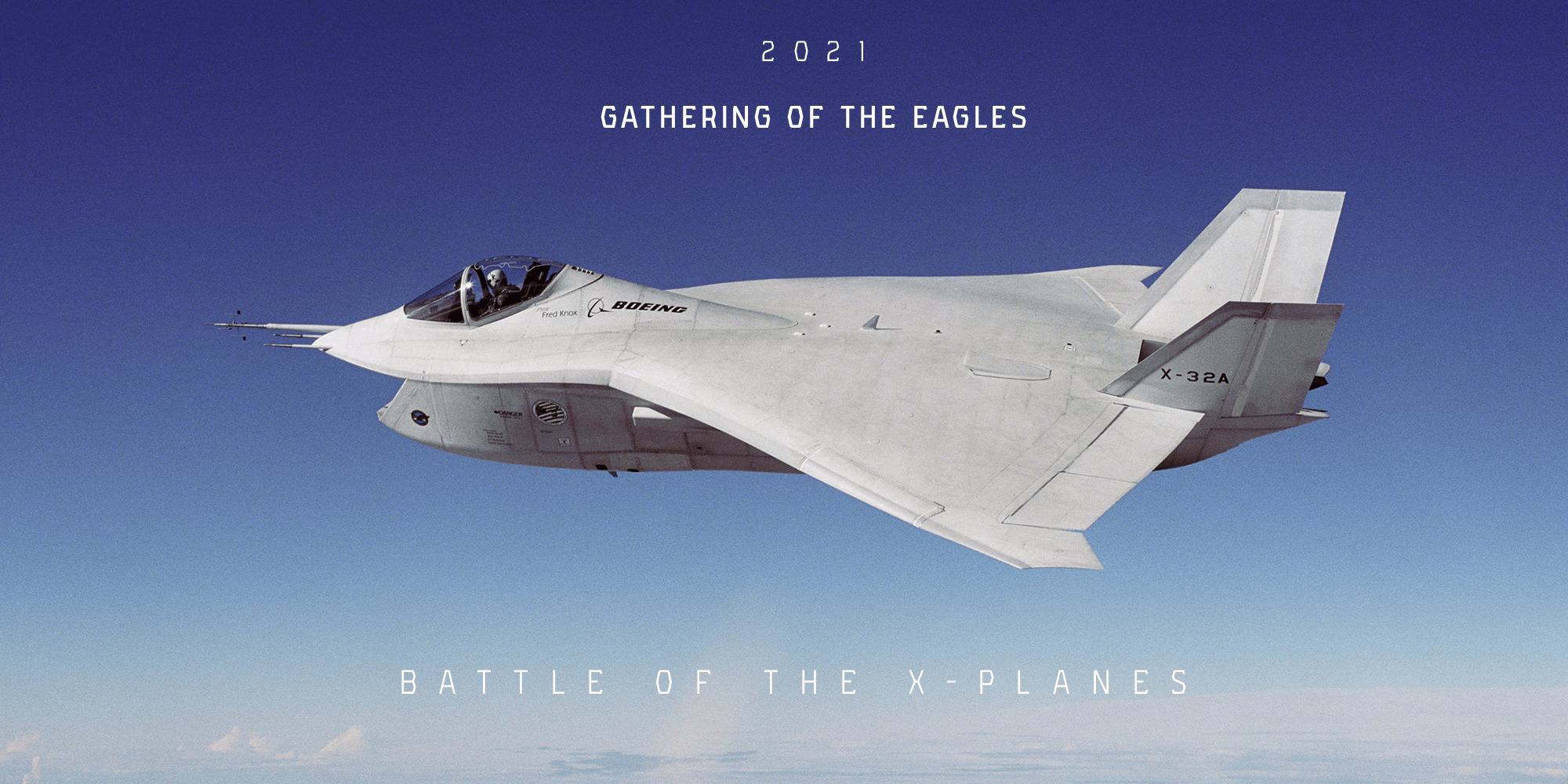 EDWARDS, CA
The Flight Test Historical Foundation Celebrated the 20th Anniversary of the Joint Strike Fighter concept demonstration aircraft that pitted the Boeing x-32 against the Lockheed Martin/BAE Systems/Northrop Grumman X-35 and was documented in the PBS Nova program, "The Battle of the X-Planes."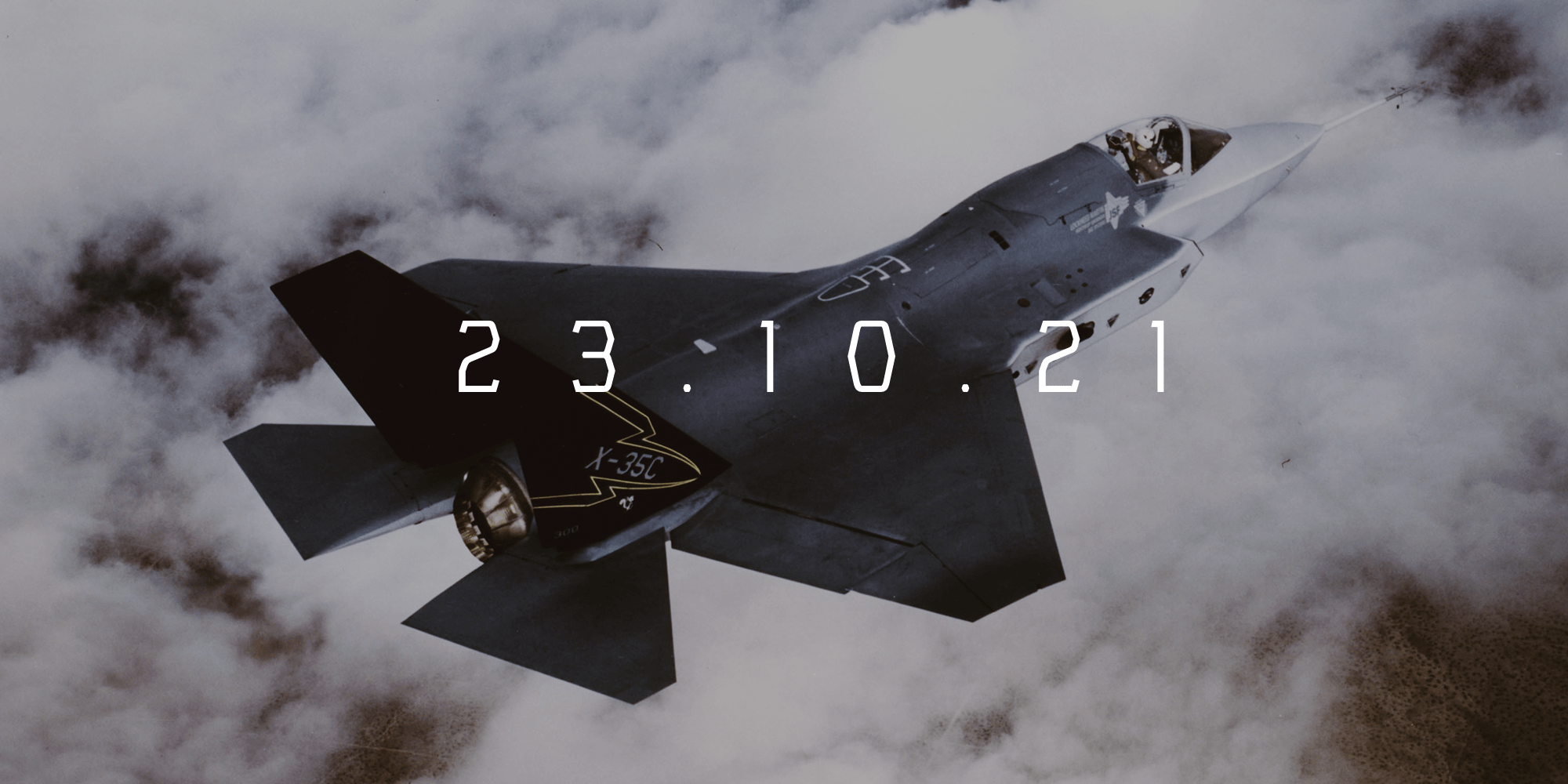 This year's fundraiser will be hosted at the Antelope Valley College Performing Arts Theater.  The Reception begins at 5pm with the awards program starting at 6:30 pm.  There will be a Silent Auction and printed history program.
Along with the silent auction, an aerospace art exhibit featuring original paintings and fine art prints for sale, with 50% of sales donated by the artists to help fund the new Flight Test Museum. Award-winning artists Douglas Castleman and Mark Pestana are Artist Fellows of the Aviation Artists of America with many of their paintings in the Pentagon and NASA Art Collections.
Limited edition fine art posters and Modernica chairs by Jim Krantz, internationally renowned photographer, commercial, and fine artist will be available as gifts for donations in support of the SR-71 and F-117 in the museum collection.
The awards presentation will include recognition of the contributions to aerospace science and development by the individuals and teams for the X-32 and X-35, Eagle status awards, and other awards and scholarship presentations. The Eagles will have a panel discussion with Q&A.
Hosts: Jim "JB" Brown, President and Test Pilot Instructor National Test Pilot School and Steve "Hooter" Rainey, Lockheed Martin F-22 Chief Test Pilot
2021 HONORARY CHAIR
Thomas Morgenfeld
CAPT, USN (Ret); X-35 Chief Test Pilot
EAGLE HONOREES
Fred D. Knox Jr.
X-32 Chief Test Pilot
Joseph Sweeney
X-35C Project Pilot
Dennis P. O'Donoghue
X-32B Project Pilot
Simon Hargreaves
X-35B Project Pilot
Addison Thompson
X-32 Test Director
Dick Burton
X-35 Director of Flight Test
Joint Test Force
Capt. Phillip "Rowdy" Yates
USN (Ret.) X-32
Col. Paul "TP" Smith
USAF (Ret.) X-35
Col. Art "Turbo" Tomassetti
USMC (Ret.) X-35
Lt. Col. Jeff "Pigpen" Karnes
USMC (Ret.) X-32
Cmdr. Paul "Stoney" Stone,
RN (Ret.) X-32
Sqn. Ldr. Justin "Jif" Paines
RAF (Ret.) X35
Col. Edward "Fast Eddie" Cabrera
USAF (Ret.) X-32
Capt. Brian "Goz" Goszkowicz
USN (Ret.) X-35
RADM. Greg "Fence" Fenton
USN (Ret.) X-35
The Boeing / P&W X-32 Flight Test and Engineering Team
Dr. Kathleen "Katy" Fleming Accepting
Lockheed Martin/BAE Systems/Northrop Grumman X-35 Flight Test and Engineering Team
Rick Rezabek Accepting
PBS The Battle of the X-Planes
Michael Jorgenson – Producer Accepting