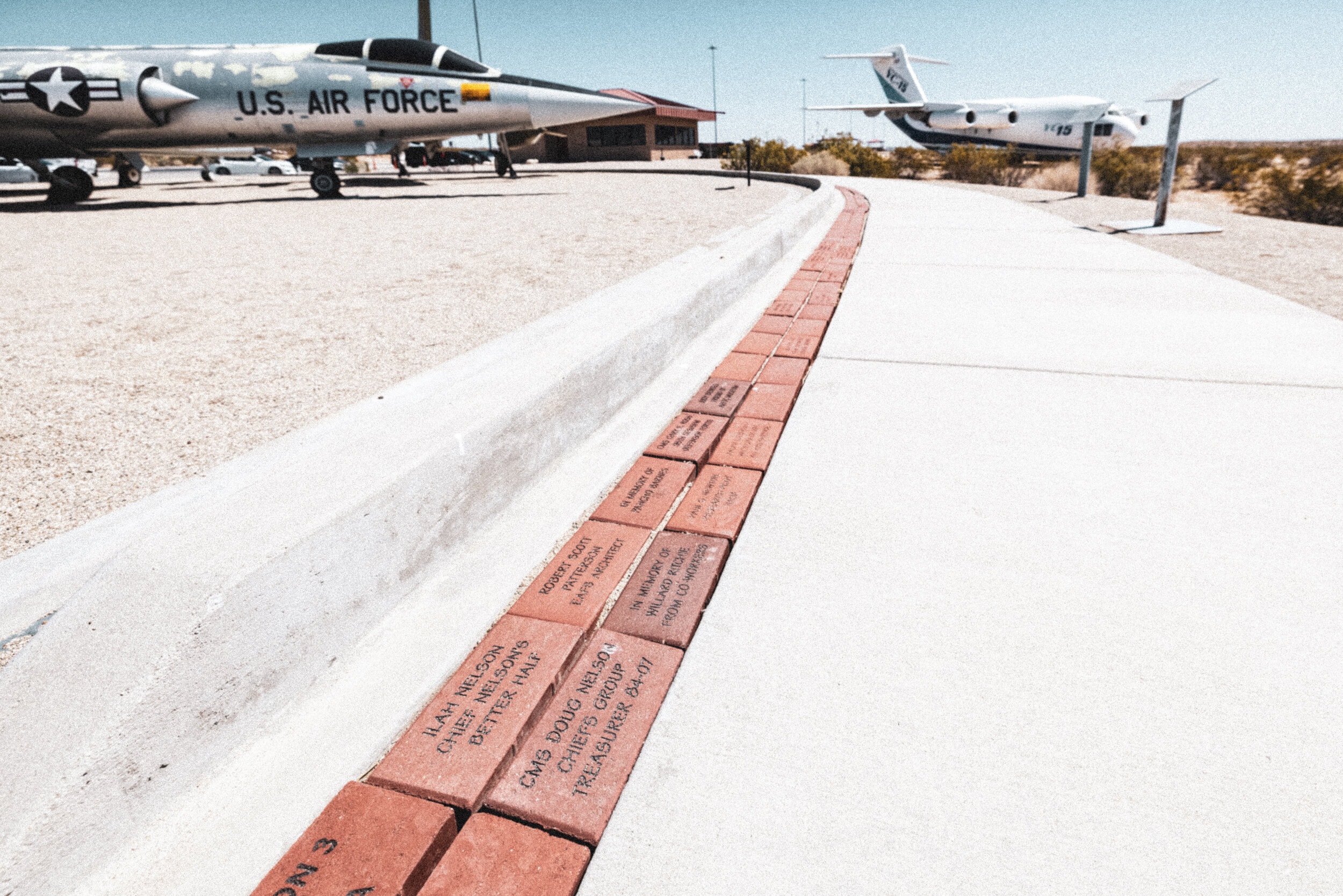 For a donation of $100, your name, or that of someone you wish to honor or remember, will be engraved on a brick lining Century Circle.
This display area overlooks the future home of the new Air Force Flight Test Museum, to be located just outside the West Gate of Edwards Air Force Base.
Your engraved brick will affirm for posterity your Esprit de Corps with the men and women on the Air Force who risk their lives for the freedom we value. And your gift will help the Air Force Flight Test Museum preserve flight test history and heritage, and forever attest to the honor, courage, and commitment that embodies the motto of Edwards AFB: "Ad Inexplorata," latin for "Toward the Unexplored."
You may purchase as many bricks as you like. For each $100 gift, you will receive a special certificate of completion recognizing your contribution and confirming the inscription(s).
You will also receive a one year enrollment as a "Friend of the Flight Test Museum," normally $50.00 annually.
Memorial Paver Donation