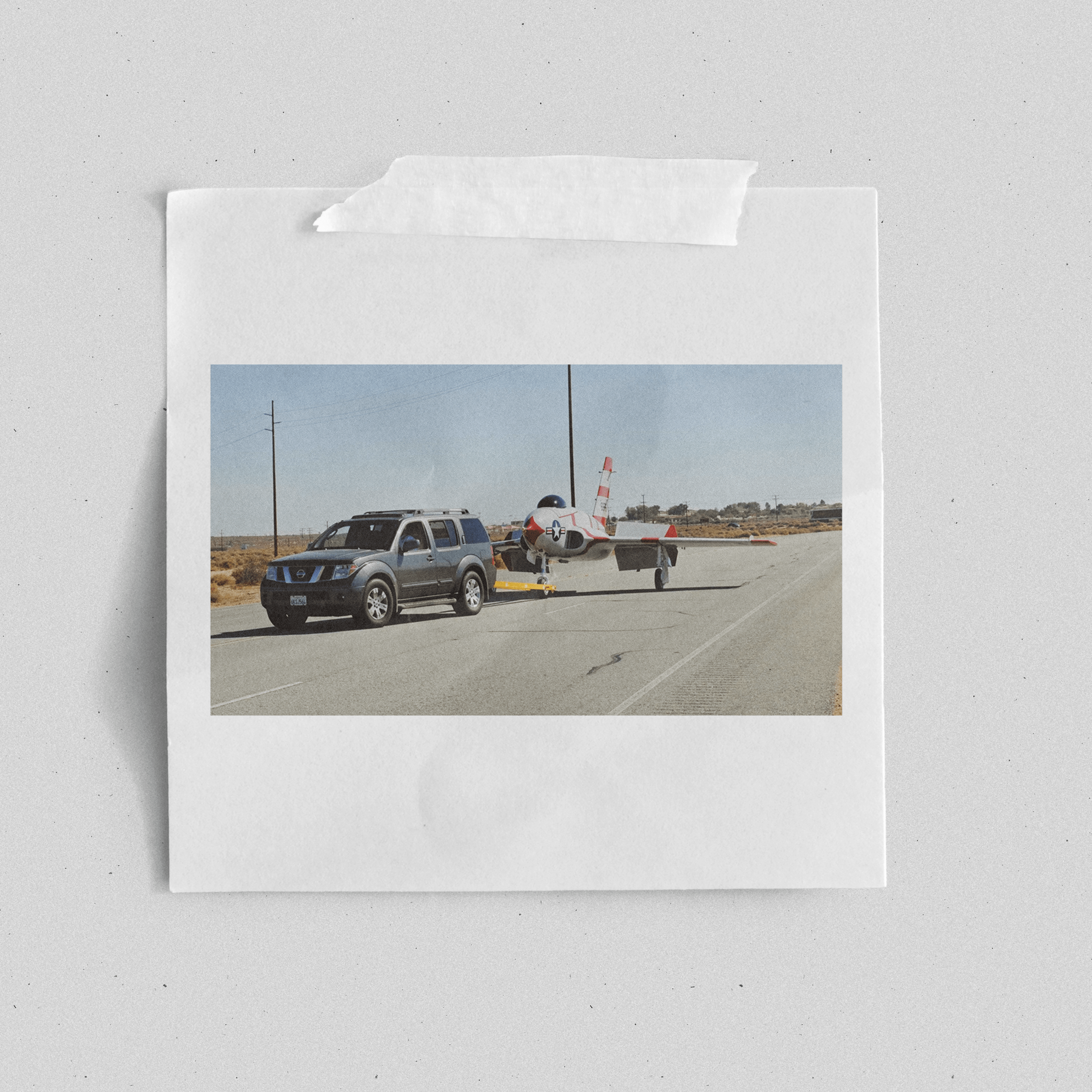 On the 9th of August 2013 the Air Force Flight Test Museum made history by moving three historical aircraft from its storage facility to the museum. They represent nearly 70 years of aviation excellently.
The X-4, purely an experimental aircraft, is a late 1940 design that explored the flight characteristics of tailless aircraft in the transonic speed range. This aircraft is unique in that only one pilot, Charles Tucker, flew it during its entire career.
The T-38A, a late 1950 design, was the first supersonic trainer to enter service. Approximately 75,000 pilots, including virtually every Air Force pilot since 1961, have been trained in the T-38. After 50 years of service it is still training future pilots and used by the Test Pilot School here at Edwards.
The F-16XL, a 1970's experimental fighter, is a derivative of the F-16, explored the flight characteristics of the advanced cranked-arrow delta wing. Only two were built. The museum's bird is the aircraft #1.